14- 20 Day Shipping
Decorative Nursery Shatterproof Acrylic Wall Mirror
 These adorable decorative mirrors will look precious on your little one's nursery wall. It comes in wood-toned frame material. It is made of smooth plywood and shatter-proof acrylic. A strong double-sided adhesive ensures this sweet mirror will stick hard to the wall. These mirrors come with a protective that can be used when the mirror is not in use. 8 designs ensure you will find the perfect motif to suit your baby's or toddler's nursery theme. Comes in Swan, rabbit, crown, deer, cloud, fat butterfly, heart, and bowtie shapes. See dimensions below:
Sizes:
Crown: 29CM*21CM, weighing about 175g
Swan: 32CM*26CM weighing about 240g
Cloud: 33CM*23CM weighing about 203g
Rabbit: 25CM*38CM, weighing about 265g
Deer: 38*20CM, weighing about 170g
Love Heart: 30.5*28CM, weighing about 250g
Bow: 32*28 CM, weighing about 220g
Fat butterfly: 36.5*24.5CM, weighing about 250g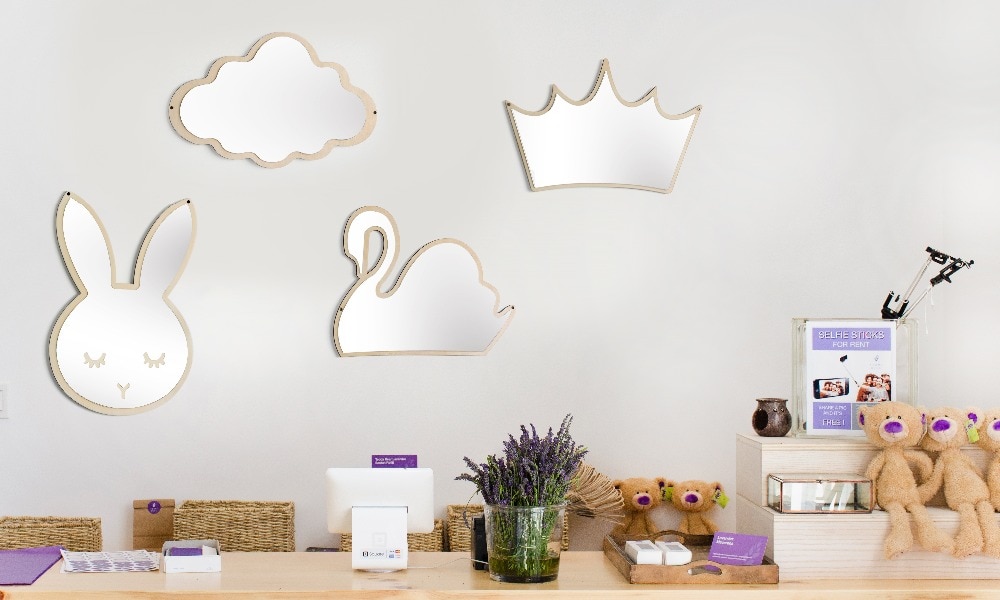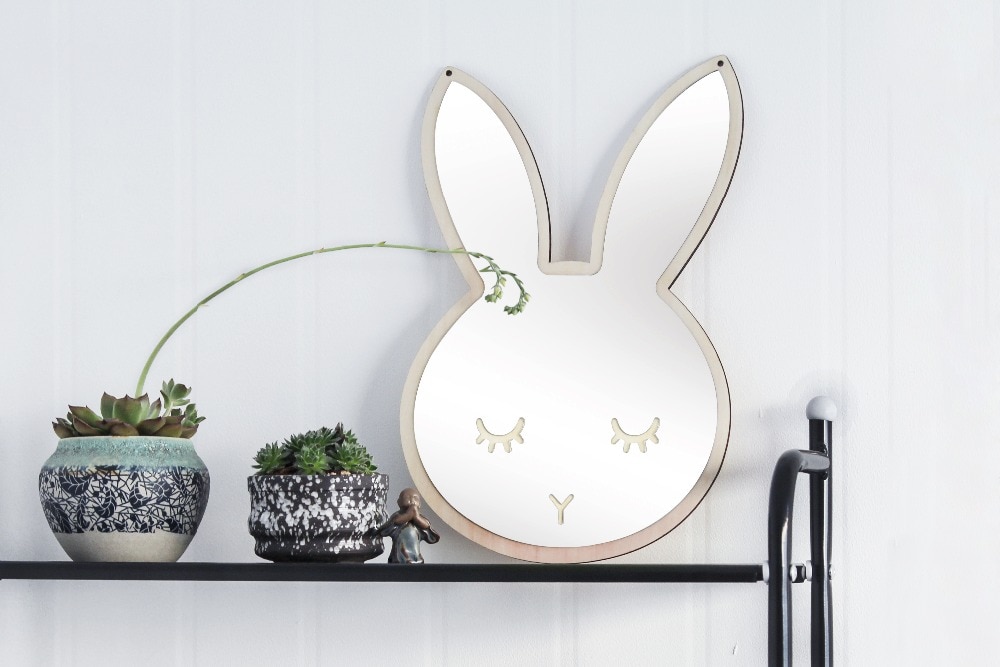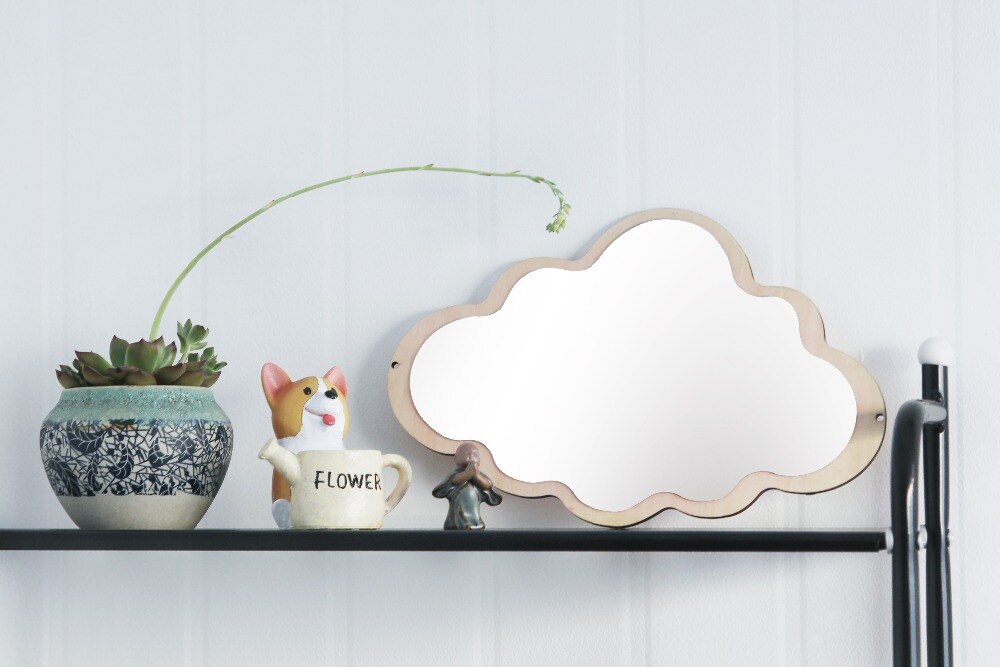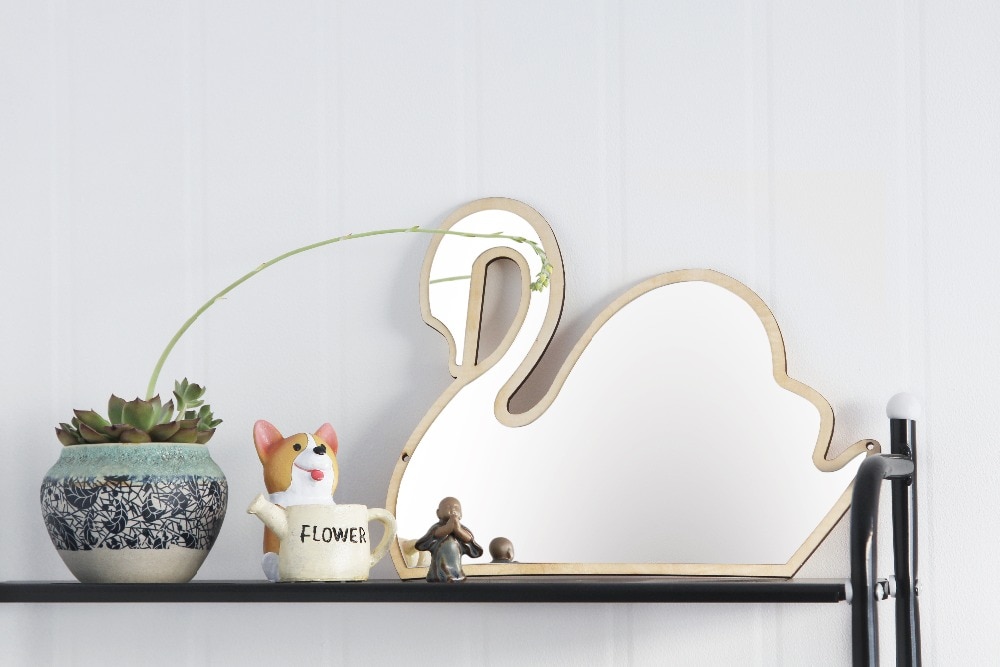 The Decorative Nursery Shatterproof Acrylic Wall Mirror is evocative, to say the least, but that's why you're drawn to it in the first place.

Inventory Last Updated: Jan 26, 2022
Once your purchase item has been handed over to the mail carrier, we have no control over shipping times.Thus the shipping times we provide can only be estimates. Most of our items come from the United States and take and an estimated 4-14  business days to reach your doorstep after your product has been processed and shipped. Processing time can take 2-7 business days after purchase.
A few of our items come from our overseas and may take an estimated time of 14- 35 days, depending on the warehouse location and your location in the world. However, these products are  well worth the wait. Overseas shipping times can vary according to the warehouse and your locations in the world.
Because of COVID-19, the processing and shipping times may be delayed somewhat.  We keep your health in mind when maintaining health and cleaning standards In these times, your patience is most appreciated. Our goal is to offer you the most stylish children's clothes at affordable prices and maintaining your health in mind.
Thank you for your business. Your little one will love our clothes!
Andrea, ThePalmBeachBaby.com
Processing Times may take from 5 to 7 days in addition to shipping time.